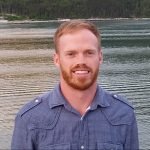 Hey! My name is Jake. I'm an engineer, entrepreneur, and Air Force vet.
I've also owned and operated my own carpentry and landscaping business for a few years now and really enjoy working with my hands.
I've built this site to help all of the other builders out there with the less fun (i.e. math) aspects of building and construction.
If you have any comments or ideas for new content/calculators head to the Contact Us page and send me a message! I'd love to hear from you.